Upcoming Bike/Hike/Picnic, now with Mountain Biking!
September 04, 2018 | Published in
This years annual Ride, Hike, and BBQ is almost here. Did we mention that you can also try out Caledon's Demo Mountain Bike Course? Sign up now in the members section. Just click on the event on the Caledar, and we will see you there!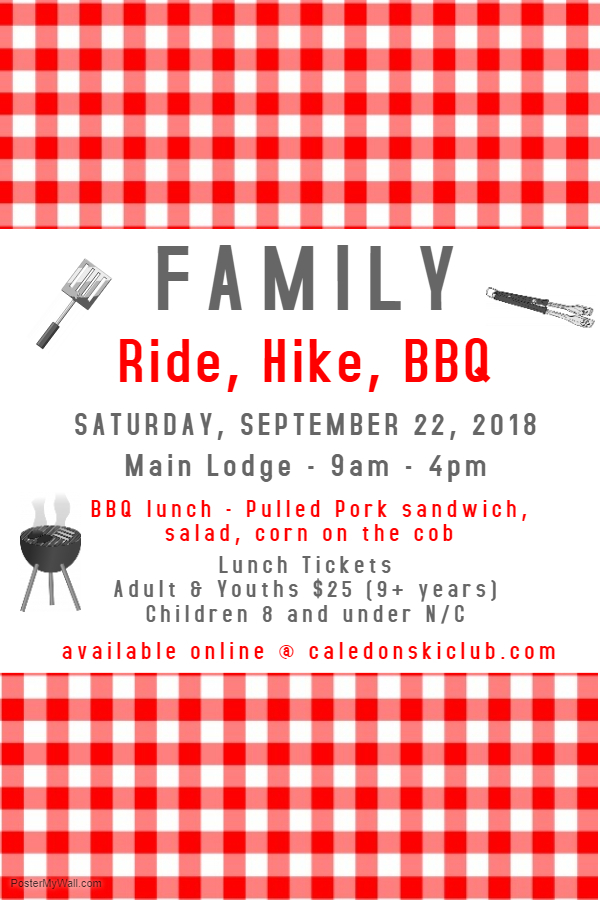 BACK